Two Infinities
---
Tue, 29 May 2007
Andrew Wyeth revisits Kuerner's farm
Nearing 90, Andrew Wyeth revisited Kuerner's hill to paint Margaret Kuerner's portrait this year. Blind and confined to bed, now close to 90 herself, she has lived at the foot of Kuerner's hill, across Ring Road from the Kuerner farmhouse for over fifty years. So that famous knoll is more than a fanciful background, it is the view from Margaret's window.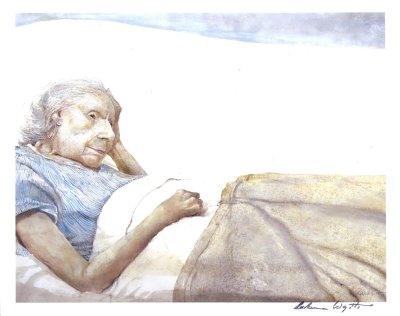 Wyeth, like any artist, I suppose, has his own intentions, and Wyeth himself has often exhorted his viewers to look beyond the image, and perhaps the juxtaposition of his icon and reflective denizen gesture towards a retrospection of his own. But Margaret's serenity is not Wyeth's creation and is no accident of time. She was gentle before and her memory is clear. When I mentioned the photo to her, she chuckled at the memory of Palm Beach and her own youth before coming to Kuerner's.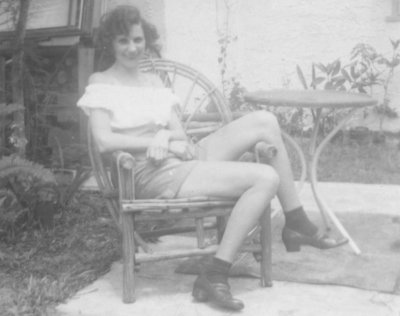 posted at: 09:53 | path:
|
permanent link to this entry
---