Two Infinities
---
Tue, 22 Feb 2011
Connections
My kind brother Tom, sent me a recording of Michael Daugherty's "Deus ex Machina" for piano and orchestra, the title referring not to a ruse in drama but to trains. According to Daugherty's notes the third section was inspired by the photographs of trains from the late 50's by O. Winston Link.
I wasn't familiar with Link, but I did meet a photographer who followed trains in the same era, Ted Rose. Ted Rose followed and photographed trains in Illinois, Mexico and Guatamala in the late 50's and early 60's. I met Ted through his wife Polly, who was Dr. Wiegle's secretary at St. John's College where I attended in the early 70's. Polly was a friend to me, and many members of the college. You need only see the picture of her here to understand.
I as at the Rose's one evening, (a beautiful house, by the way, that Ted and Polly had built themselves), and when Ted mentioned his youthful adventures as a train photographer, I was fascinated, and bought one of his photographs to take home to my parents. My mother framed it and saved it and I have it now: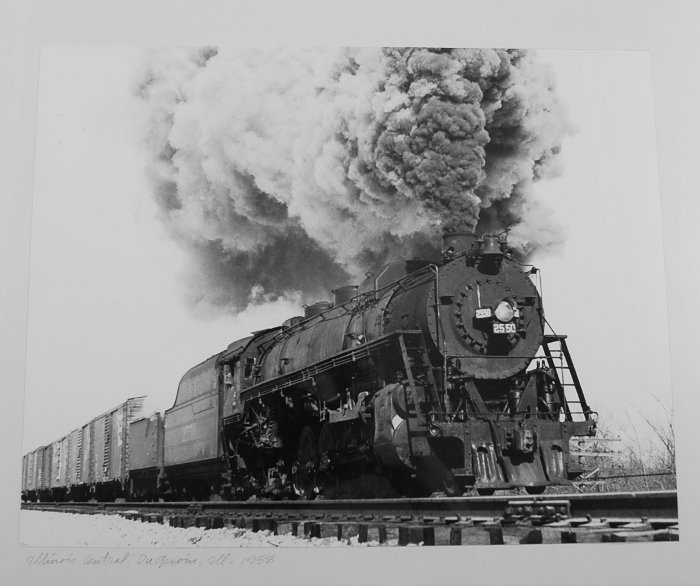 This was taken in 1958 according to Ted's notes at the bottom; he would have been 17 or 18 at the time. If this photo seems to lack distinction, jump over to www.railroadheritage.org and you will see Ted was very good.
I might have thought my father would like the photograph because he had lavished such care on the Lionel trains he bought for us as children. I still have these, too. Here is one, probably from 1956 or so: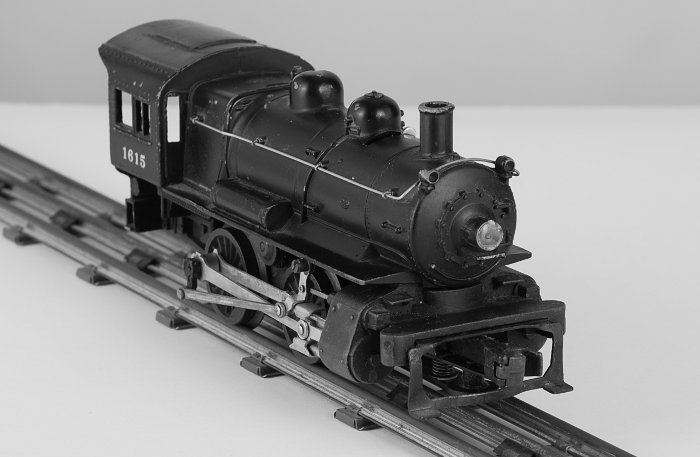 And the music? Not wistful as you might expect from a look back; more a driving, rhythmic sound poem. Worth a listen.

posted at: 23:30 | path: | permanent link to this entry
---